Have you heard of the Coursera/Udacity and related online courses which are offered by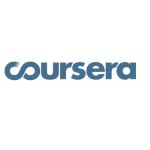 the world class universites of the world for free? Have you signed up for a course yet?I was curious enough to register for programming course and I was pleasantly surprised. Free education is not always associated automatically with quality. I was curious enough to sign up for a programming course. It comprised of lecture videos, quiz, weekly assignments and a final exam at the end. The course also had the option to bring up questions to the class forums where all of 50,000 students (may be a bit more) from around the globe could interact. Off course only 8243 of those students got certificates in the end.
Coursera is said to have more than 1.6 million students from 196 countries. Currently, it has 204 courses from top 34 universities. The biggest debate on various international forums remains whether this is will "reinvent the education." But these courses do heavily rely on experts who volunteer their time and talent to help other students. The courses themselves are predominantly described as 'excellent' by most people but the question of whether you should share your expertise for free remains under discussion.
The bigger debate remains whether the concept of Massively Open Online Courses (MOOCs) a "reinvention of education" or is it just another business model to "sell students to advertisers" while profiting from the expertise of ambitious volunteers? However way it may unwind, it is a great initiative and tens of thousands of people are taking advantage of it either to acquire new skills or to improve or update their existing ones.
To read more about some experiences of volunteers and assistants helping out with the courses, please refer to this article summary I wrote for Anita Borg for Women and Technology Institute's Systers blog.