Plugging The Digital Skills Gap: Investing in potential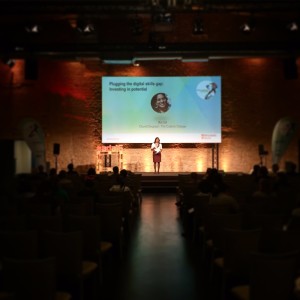 Excited to share that I was invited by the Euroforum  folks to give the closing keynote at the Ada Lovelace Festival in Berlin, Germany this October. The festival is an annual event which celebrates contribution of women to the emergence of the digital age. Among them was Ada Byron Countess of Lovelace (1815–1852), a mathematician now considered a software pioneer, after whom this event is named. In the mid-19th century, she developed a program for Charles Babbage's "Analytical Engine", a forerunner of the modern computer which was sadly never completed.
The keynote highlighted the importance of investing in potential to plug the digital skills gap through The Code To Change program.