Invitation to Workshop: The Power of Digital Media-Bringing Women a Global Voice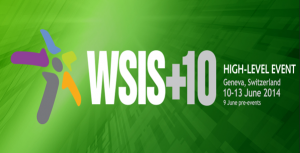 You are invited to World Pulse workshop that I am hosting on June 9th 2014 at 9:00am taking place at the WSIS+10 High Level event in Geneva, Switzerland. Ms. Lakshmi Puri, the Assistant Secretary General and Deputy Executive Director of UN Women and Stuart Hamilton, Director of Policy and Advocacy, International Federation of Library Associations and Institutions (IFLA) will be joining our panel.
During this workshop, I will be presenting the results of our global campaign "WWW: Women Weave the Web," a campaign to crowd source solutions, models, and best practices on digital inclusion and empowerment directly from grassroots women leaders from across the developing world.
Our session will present a preliminary analysis of the hundreds of testimonies we have received from across the globe. We will share recommendations on how key stakeholders should focus their efforts to support women's full engagement in the information society. Additionally, our diverse group of speakers will share the solutions they are developing locally to promote digital inclusion. The session will generate a discussion and reflection with key ICT actors such as technology companies, international organizations, and governments on how grassroots women leaders' recommendations can be made actionable within the Internet Governance framework.
Our panelists (including myself) will be sharing their testimonies from Pakistan, Uganda and Nigeria. And we have made sure that sufficient time is allocated for input and feedback from our esteemed audience.
I hope to see you there on the morning of 9th of June at 9am! You can also participate remotely by registering for the event here.